Middleburg Horse Auction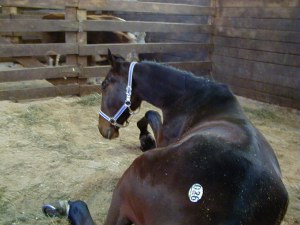 November 2000 horse down in Middleburg. The Amish owner said "she doesn't feel too good".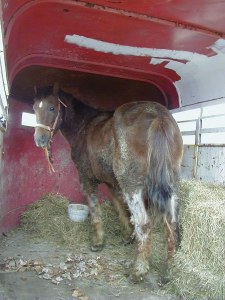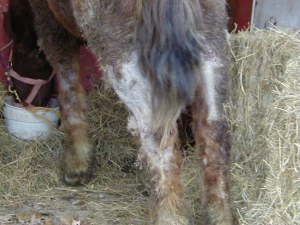 This youngster was rescued from Middleburgh November 2000. Horribly filthy, foul smell, peeling skin.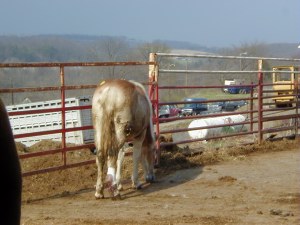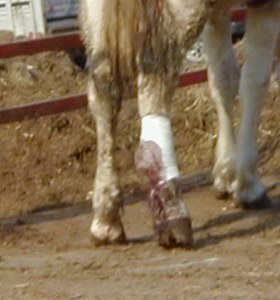 Injured belgian at Middleburgh. This back pen had no water or food.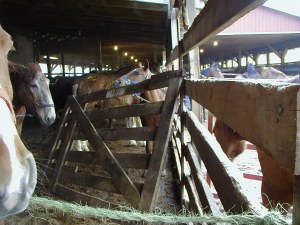 Horses waiting at Middleburgh sale, by the way, nice gate.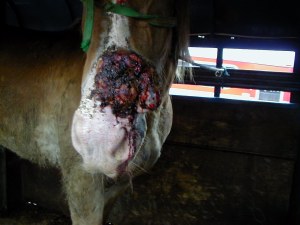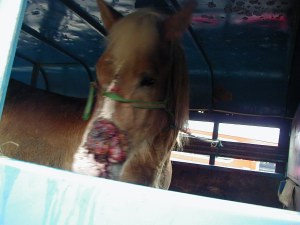 This young belgian was denied medical care and then "hidden" inside of a trailer in the parking lot of the Middleburg auction. An auction worker was notified, and the police were notified, but he was still denied medical treatment. The trailer is far from sanitary, and the halter is torn, twisted and rubbing the eyes.
Trailor where young belgian was held.
Pictures are added periodically.
For updates specifically on this photo page only:
Back to Photos