New Holland Dead Pile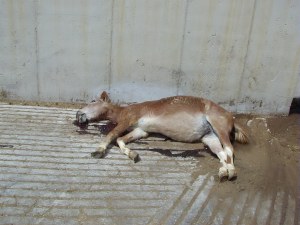 Foundered pony mule shot 2x.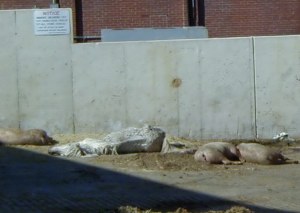 White pony walked into the sale...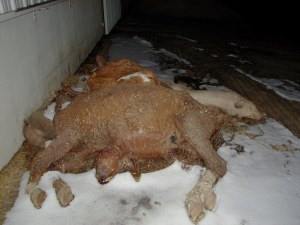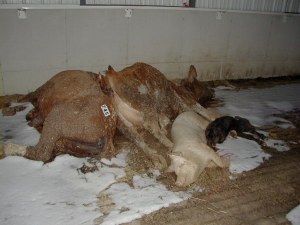 Horse, 2 pigs, a cow, and a newborn calf dead and frozen together.
Underneath the horse's belly is part of another calf.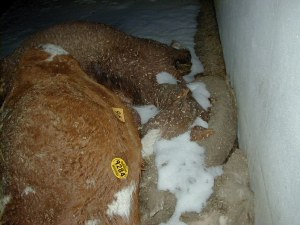 Note the odd angle of the horse's neck...
and the single ear lying on the pig.
Pictures are added periodically.
For updates specifically on this photo page only:
Back to Photos