Trucks and Trailers
Double Deck Cattle Truck
a.k.a. Double
a.k.a. Double Decker
a.k.a. Pot Belly
a.k.a. Possum Belly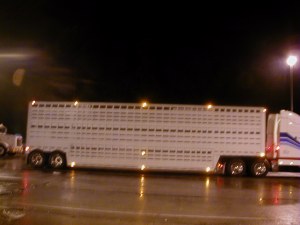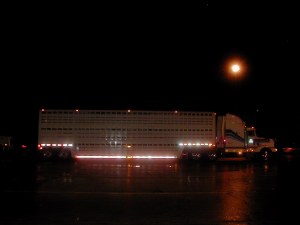 This trailer was NOT carrying horses at the time of photographing.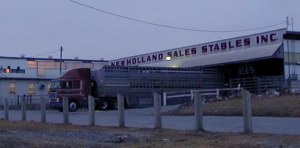 Arlow Kiehl's Double Deck Cattle Trailer, New Holland, 2/12/01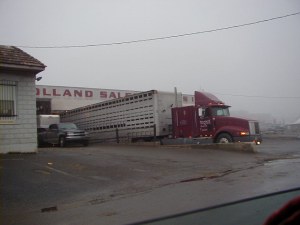 January 2001, Double at the loading docks of New Holland.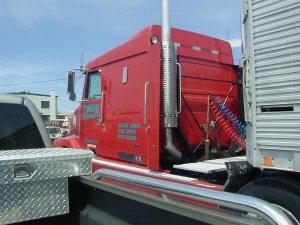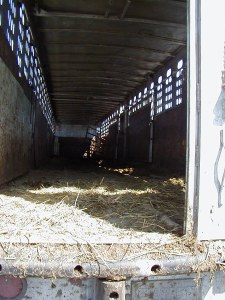 Carpe's red cab, attached to a large single tier trailer, not a double, which will travel west, not north.
Upon entering the trailer...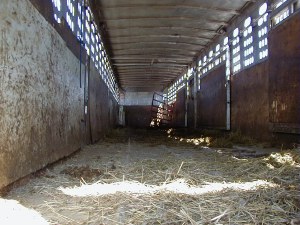 Filthy.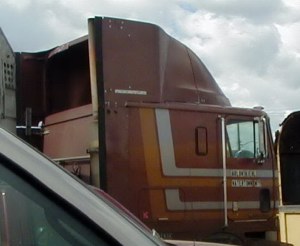 Cab of Kiehl's truck.

Kiehl's single tier trailer, parked between Carper's small stock trailer and Fisher's large stock trailer.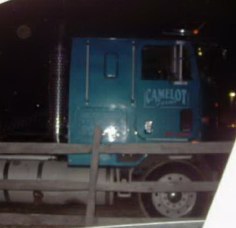 Carper's blue cab.

Fisher's stock trailer.
Nickerson's single tier trailer, waiting to load and travel to Canada.
Pictures are added periodically.
For updates specifically on this photo page only:
Back to Photos